Virus & Anti-Executables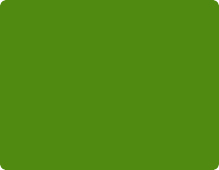 New malwares are capable of hiding themselves even from powerful Antivirus scan engines. They can also perform their jobs without affecting the normal functionalities of the system. With the number and complexity of malware threats steadily increasing, relying solely on definition-based anti-malware solutions to ensure IT security is no longer enough. Anti-Executable offers a necessary additional layer of protection to the existing "blacklist" solutions such as anti-virus - without the need for definition updates.
Anti-Executable and its application white-listing technology ensure endpoint security and productivity by only allowing approved applications to run on a computer or server. Any other programs — whether they are unwanted, unlicensed, or simply unnecessary—are blocked from ever executing.
Application white-listing also enforces compliance with organizational IT policies. Organizations benefit from productive user sessions each and every time, while IT personnel are guaranteed that desktop computers, notebooks, and servers are compliant with acceptable use policies, regulatory requirements, and software deployment schedules.